Flipkart has introduced a new payment feature that enables QR code-based UPI payment options in pay-on-delivery orders. The feature was announced through an official press release on June 7.
According to the Indian e-commerce giant, pay-on-delivery order packages will now arrive with a unique QR code. Upon receiving the order, users can simply scan the code linked to the due amount and pay through any UPI app of their choice.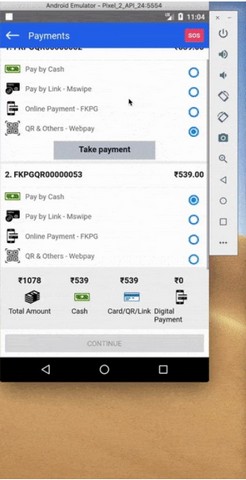 Since the wake of the COVID-19 pandemic last year, there has been a rise in UPI-based payments with a 100% increase recorded in April this year, according to data by NPCI. This facility will not only make pay-on-delivery shipments more secure and easy but also make the delivery contactless.
It will ensure "consumer trust in digital transactions, enhance consumer safety and contribute to an overall increase in the adoption of digital commerce."
This initiative also pushes Flipkart towards its goal of replacing the cash-on-delivery system with digital payment options. The QR code-based packages will dispatch starting from June 7, so you can pay digitally the next time you receive a pay-on delivery order.
---
---
0 comments
Leave a reply
Please Login or Register to Comment.
Get Started