Neeraj Singh
---
Intrigued by the investment advice, and the eagerness to earn quick money led Kasbe to enquire about the lucrative deal. "She (Sonali) said it is pretty simple. You just have to change your email address that is linked to your Instagram to an email address that she (Sonali) sent," she recounted.
This is not the first time a verified crypto account has been hacked and used to promote fake projects and giveaways. A similar scheme was orchestrated earlier this month when the Twitter account for PwC Venezuela was hacked and used to shill fake XRP giveaways and phishing links.
In July, the British Army's Twitter and YouTube accounts were hacked to promote cryptocurrency scams. The miscreants changed the name of the account and its bio several times in a bid to imitate existing NFT projects and peddle phishing schemes to the account's 2,50,000+ followers.
A couple of months prior, the Twitter account of Mike Winkelmann, better known as Beeple, was hacked and used to promote a phishing scam that drained more than $72,000 from victims' wallets. Users never stopped to question the tweet, considering that Beeple is a respected name in the NFT industry, being the artist behind the most expensive NFT sold to date.
Cryptocurrency scams on Instagram are a new rage. These come with the promise of free tokens or secret insider tips on how to get rich quick from Bitcoin or another altcoin. While many of these are just laughable attempts at getting your personal information to steal personal identity and data, some are more convincing than others. But one that stands out is the Bitcoin giveaway scam. The premise is simple: An account promises to give you a certain amount of Bitcoin if you send them a small amount as a fee to claim the 'free' cryptocurrency.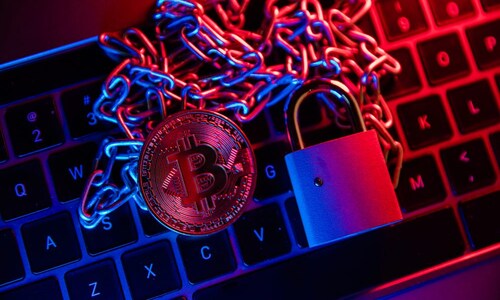 Scammers often use stolen photos to make their accounts look legitimate. Worryingly, while most legitimate exchanges and wallets don't have a presence on Instagram, scammers have started creating fake accounts to trick people into falling for their schemes.
Shortly before that, the Twitter account of India's Ministry of Education was hacked and used to promote fake Azuki non-fungible token (NFT) airdrops. The scammer posted a link to a supposed airdrop of Beanz, an NFT that was distributed to holders of Azuki NFTs in the previous week. However, account holders who accepted the invitation risk losing the NFTs held in their wallets. A scary proposition, given that the Twitter account had more than 2,95,000 followers at the time.
Back in 2021, Indian Prime Minister Narendra Modi's Twitter account was hacked and used to post a fake Bitcoin giveaway. "India has officially adopted bitcoin as legal tender. The government has officially bought 500 BTC and is distributing them to all the residents of the country," the scammers posted, along with a phishing link. The PM's account was hacked in 2020 as well, with scammers asking for crypto donations.
Conclusion
Over the last few months, there have been plenty of other instances of hacked Twitter accounts. Scammers are targeting verified businesses and well-known personalities in the crypto industry as their followers are quick to respond and carry out instructions, especially if free crypto is involved. Therefore, if you see such tweets, remember to verify the claims before clicking on any links and providing any of your details. You can connect with the customer service team to confirm the authenticity of such posts before taking any action.
---
---
0 comments
Leave a reply
Please Login or Register to Comment.
Get Started