The new smart door look bears a close semblance with the Smart Door Lock X which also uses 3D structured light facial recognition. The Xiaomi Face Recognition Smart Door Lock also featured an AMOLED screen on the inside. A few other options for unlocking the smart door lock are also available. They include using a key, password, fingerprint, or the smartphone App.
The smart door lock has a net weight of 4g and adopts an aluminum alloy panel. It is suitable for doors sized between 40mm and 120mm while its dimensions are 473 x 185 x 105 mm. Xiaomi is yet to provide the full specs of the device but this should not be far off that of its predecessor. The Smart Door Lock X has a 6,250mAh battery that can last for 6 months. The gadget can record up to 50 user face components up between 1.3 and 2 meters.
The Xiaomi face recognition smart door lock is on pre-sale at an introductory price of 1,999 yuan (~$286). Its original price is however 2,199 yuan (~$315). The new Xiaomi face recognition smart door lock is less expensive than its predecessor which retailed at 3,299 yuan (~$473).
The Xiaomi Automatic Smart Door Lock is equipped with an innovative linear power supply system consisting of a linear driving force with gear deceleration and high micromotor power. There is also a status perception sensor and other components, along with a small current linearly guides the lock tab that allows the lock tab to expand and contract automatically.
The new lock comes with a total of seven unlocking methods, including fingerprint unlock, password unlock, temporary password, NFC unlock, Bluetooth unlock from smartphone, Homekit unlock, and emergency key unlock. So there are various types of unlocking, suitable for different scenarios.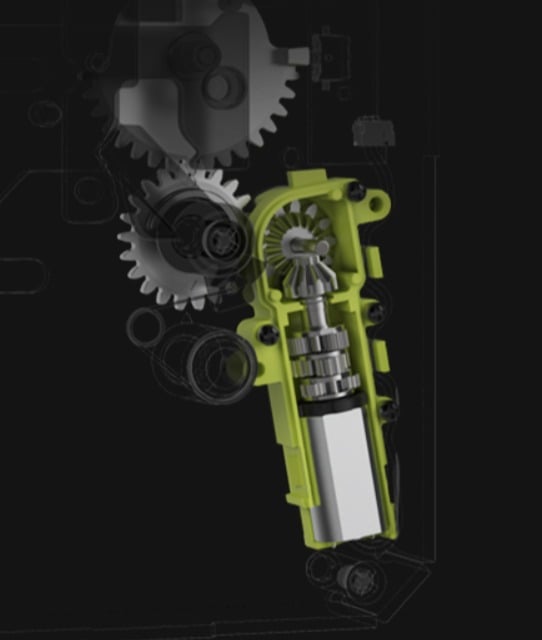 In terms of smart interconnection, this lock supports the smart connection of Xiaomi IoT and Homekit to realize smart scenarios such as turning on the lights when opening the door, closing the curtains when opening the door, and automatic voice welcome of the Xiaomi speaker when the family arrives home.
As for battery life, the Xiaomi Automatic Smart Door Lock has a long battery life of 12 months. It can then be used for a year by inserting 8 AA batteries. In case of emergency, you can also provide emergency power via the USB Type-C port.