According to LetsGoDigital, Beijing Xiaomi Mobile Software applied for this design patent with The Hague International Design Bulletin, part of the WIPO (World Intellectual Property Office) last month (January 2021). But surprisingly, the application for this patent was approved within a month and its documentation was published on February 5, 2021.
The design showcases a smartphone with no notch, punch-hole, or pop-up module. Hence, it could feature an under-display camera. Further, on the back, the device houses a total of four cameras, one on each corner.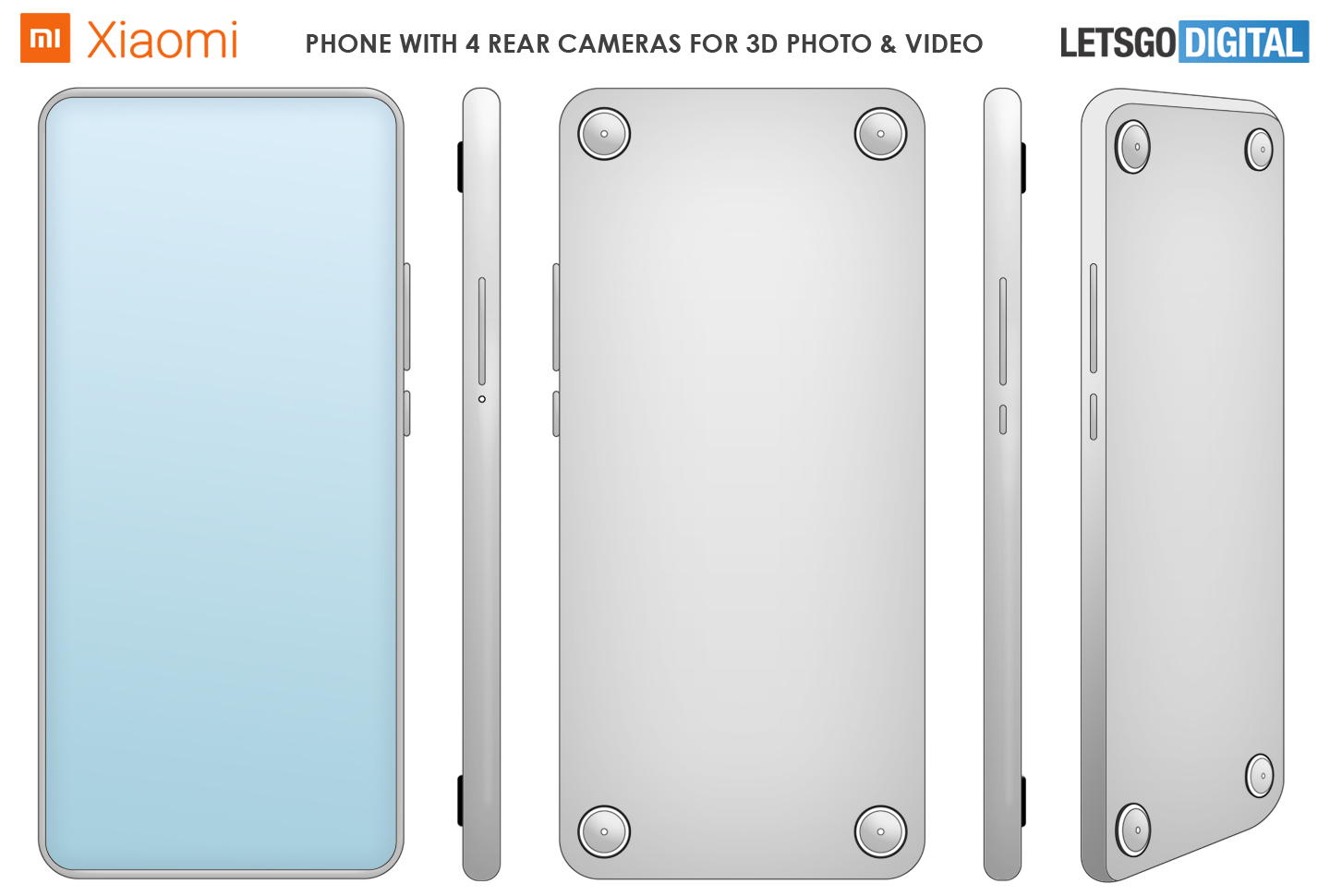 Whereas, the right side includes a power key along with a volume rocker and the left side features a SIM card slot. Lastly, the bottom of the handset houses a USB Type-C port, a 3.5mm headphone jack, and holes for a speaker as well as a microphone.
As far as those four cameras are concerned, they can be used for 3D photography and videography. Like we mentioned in the beginning, there were many phones in the past like HTC Evo 3D and LG Optimus 3D with similar functionalities. But they did not succeed. In fact, 3D has been now replaced by AR and VR in entertainment. Therefore, we don't see Xiaomi launching a 3D smartphone in the near future.