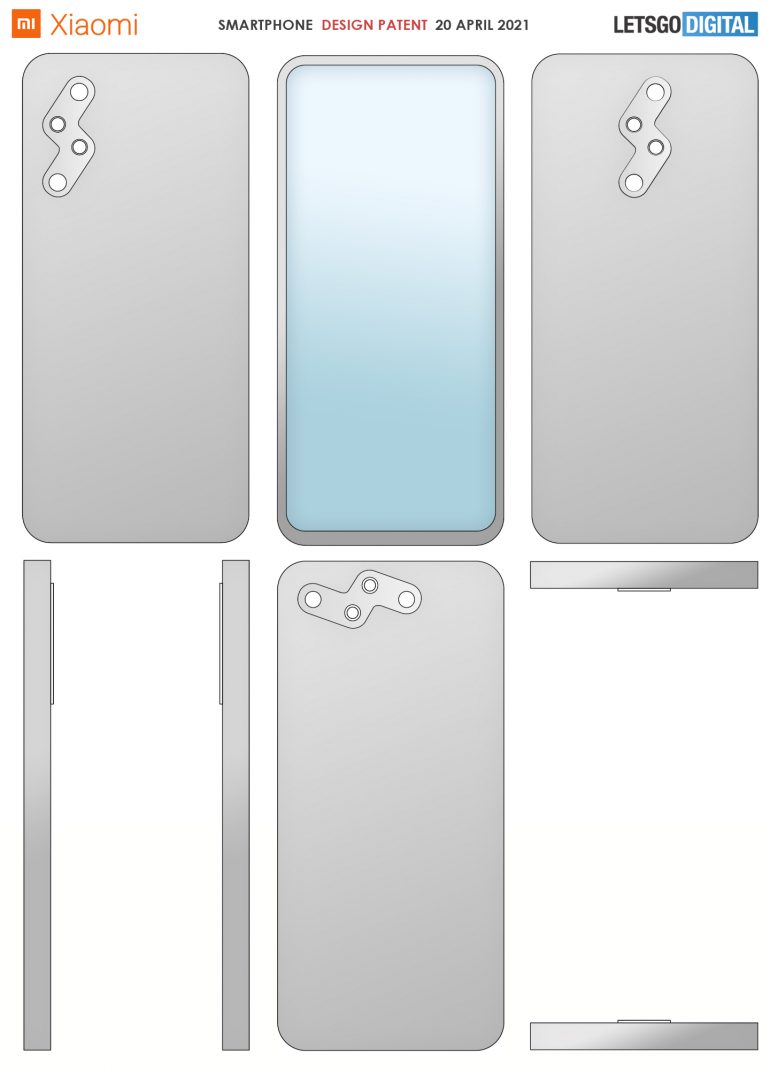 As per a LetsGoDigital report, the Chinese tech giant filed a new patent for the unique design, which was first filed back in October 2020 that was finally published earlier today (20th April 2021). In the patent, the company shared 32 product images along with a brief description as well. Looking at the images, the device features a sleek design with full front screen body on the front and no physical buttons being visible on the device, adding to its futuristic design.
On the front, no notch or punch hole camera is visible, so the company might want to have an under display camera display. Although, the patent might just have ignored the finer details of the smartphones design and focused solely on the rear camera module. Arriving at the most notable features of the patent, the device arrives with a uniquely designed thunderbolt styled camera module. This patent showcases has three variants of this camera module, one which is horizontally, while the other two are vertically positioned in the middle and the top left corner.
The thunderbolt camera module houses two image sensors in the middle while the outer part of the thunderbolt features two LED flashes. The camera module also surprisingly protrudes just slightly from the rear panel. Unfortunately, it is unknown if the company is actually working on such a product or it is just covering all bases. So stay tuned for more updates.